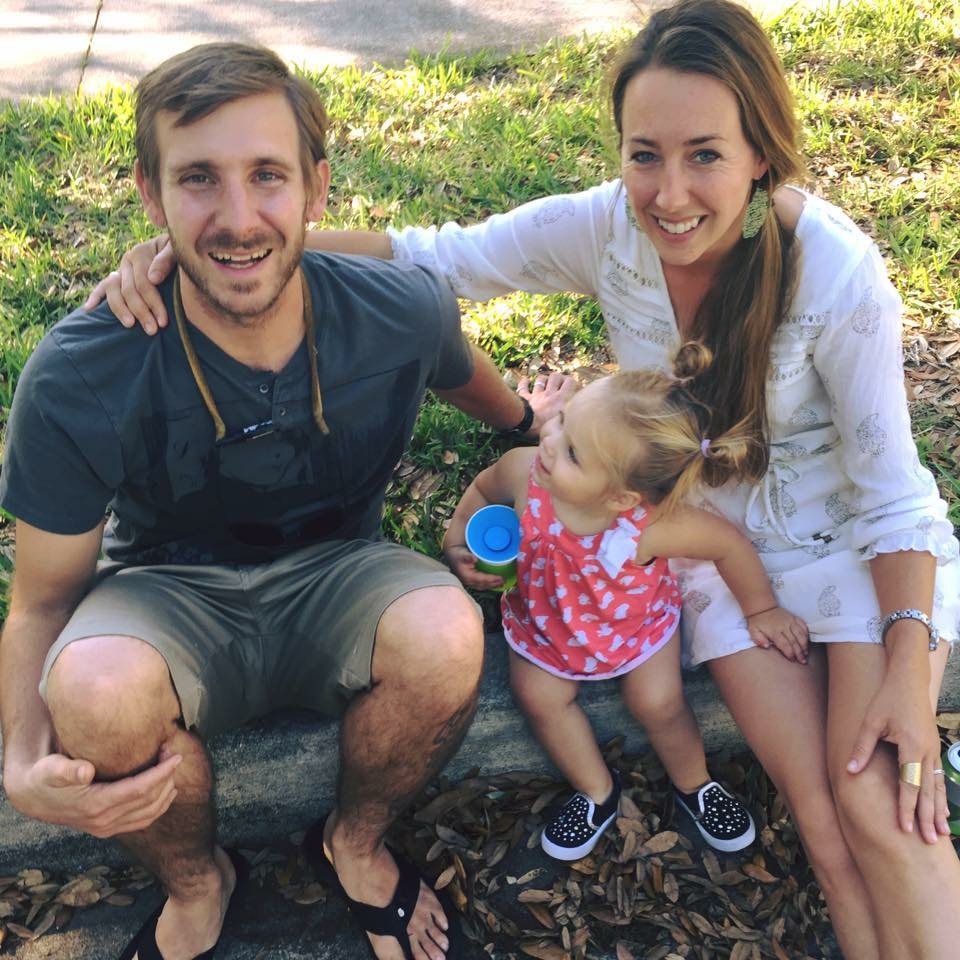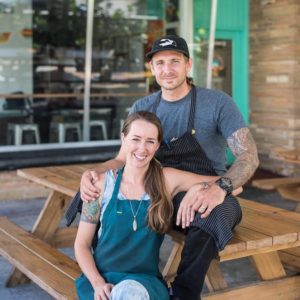 We are a husband and wife team with deep family roots in Saint Augustine and a shared love for good food, particularly Tacos!
Meet the Team

Erica Thompson
Owner/Operator
Before channeling her organizational and management skills into the realm of restaurant operation, Erica was an elementary school teacher for 10 years. With a masters degree in Educational Equity & Cultural Diversity she recognizes the importance of bringing a community together and celebrating our local culture here in Saint Augustine. Tacos are a food that is appreciated across all demographics, particularly when made with passion and simplicity, and it is a privilege for her to share Osprey creations with her fellow locals. When Erica isn't at Osprey you can usually find her playing with her daughter, practicing yoga, out for a run, or curled up with a good book.

John Thompson
Owner/Chef
John grew up in the heart of the central valley of Kings County, California. The area, known for its abundance of fresh produce as well as enveloping Mexican culture, is a part of his roots and upbringing. Some of his fondest childhood memories include preparing fresh tamales and salsas in the kitchen with his mother and grandmother. After spending the past 15 years perfecting his skill-set as a chef in the realm of fine dining, including experience in Michelin Star restaurants, John has returned to his roots to open his first restaurant here in Saint Augustine. Our menu represents both his background as well as his many culinary experiences. When John isn't at Osprey you can usually find him fishing, spending time with his daughter, enjoying a craft beer at Old Coast Ales, or cooking at home for his loved ones.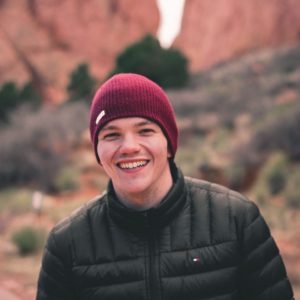 Dylan Clements
Chef de Cuisine
Dylan was born and raised a Florida native. After living throughout the state with his family, he returned to Saint Augustine and began to lay down his roots. As a teenager he embarked on his culinary journey before graduating from high school. He started his experience with sushi and Asian cuisine. Working at local award winning restaurants has allowed him to further his knowledge, skills and scope of his craft. Food is not just his career but a passion that influences many aspects of his life. Despite the many hours spent in the kitchen Dylan has also managed to fufill his love of travel and he's always looking forward to planning his next big adventure, stateside or abroad. When Dylan is not at Osprey he can be found enjoying the beach, the arts, the town, and the special people that surround him.